On Thursday 12th of January, the Disaster Risk Management Divisions met with Seychelles breweries LTD, a meeting which was scheduled after Sey Brew came forward requesting DRMD's support in initiating a full-scale exercise in relations to their Ammonia Response Plan.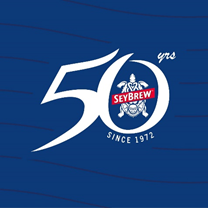 This initial meeting lead by the Preparedness and Planning unit, Disaster Risk Assessment and Mitigation Unit jointly with the head of the National Emergency Operation Centre discussed the reviewal and there after update of Sey Brew's ammonia response plan with both the Division and Sey Brew in concerts to conduct multiple tabletop exercise testing out different components of the plan such as the effectiveness of radio communication between Sey brew and first responders etc.
Following the test, recommendations will be made, which will result in an update of the plan that permits the scheduling of a full scale drill.